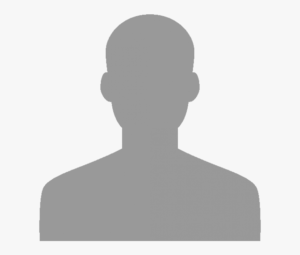 Soji is the Chair of the Board. He had a distinguished career in banking locally and internationally. Before his banking career, he worked at Deloitte Nigeria where he trained and qualified as a chartered accountant.
He is a Fellow of the Institute of Chartered Accountants of Nigeria (FCA), and an Honorary Senior Member of the Institute of Bankers of Nigeria (HCIB).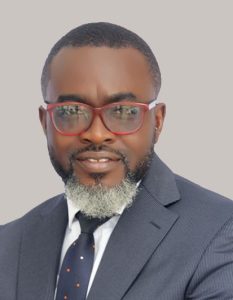 Adeboye Teriba has over 14 years' experience in the financial services industry covering Investment Banking, Sales & Business Development, Portfolio Management, Stockbroking, Research & Advisory Services, and Equity & Bond trading. Adeboye holds a Master and a Bachelor of Science degrees in Actuarial Sciences
both from University of Lagos. He also has an MBA, Finance from the National Open University of Nigeria and a Diploma in Islamic Banking and Finance from Brentwood Open Learning College, United Kingdom. He is an Associate of the Chartered Institute of Stockbrokers, Nigeria and an Associate of the
Chartered Institute for Securities and Investment, United Kingdom. He is an authorized dealer of both the NGX Exchange Limited and NASD Plc.
Prior to joining Qualinvest Capital Limited, he worked as the Chief Dealer of NOVAMBL Securities Limited, He also worked with Nigerian Stockbroker Limited where he headed the Wealth Management Department before being seconded as the pioneer head Lead Issuing House of NSL Capital Partners Limited. He had a brief stint with Guinness Nigeria Plc where he was a Retail Development Manager and an Analyst covering part of Ogun
State and also a short stint with ARM Investment Limited.
He has diverse experience in portfolio management and has managed portfolio valued at more than NGN5 billion. He was involved in the marketing of the 2020, NGN10 billion NOVA Merchant Bank bond that was over-subscribed by 300%. As the Managing Director of Qualinvest Capital Limited, Adeboye brings a wealth of experience overseeing the overall strategy and performance of the company towards positioning it as a leading brand in the investment banking space.
Adeboye has attended many courses internationally and locally including Practical Time Series Analysis, Executive Advanced Leadership, Financial Decision Making and Commodity Market &
Trading.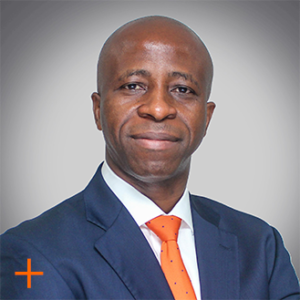 Segun Akintemi is currently the CEO of Page Financials. He has over 30 years experience in the banking/Financial services industry of which 15 were spent in Senior Management and Executive positions.
He has exemplary leadership and business process/transformation skills employed in his past roles with responsibilities for shared services at Skye Bank plc with over 250 branches across Nigeria. He was also at various times responsible for the banks businesses across West Africa and particularly positioning the bank as one of the most technologically advanced financial institution in the country. He was a Director on the board of Law Union & Rock and is presently a member of the board of IHS Towers, the largest tower company in Nigeria.
As part of the founding team at Renmoney Microfinance Bank, he provided strategic leadership and direction at startup which led to its evolution as one of the leading consumer finance institutions in the country.
He holds a first degree in Computer Science from the University of Lagos and an MBA from the Prestigious Lagos Business School. He is an Alumnus of INSEAD Business School in France, Wharton Business School, University of Pennsylvania and has attended several senior management courses. He is a member of the Institute of Directors and Honorary Senior Member of the Chartered Institute of Bankers(HCIB)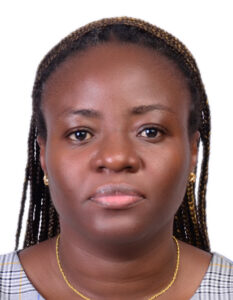 A professionally certified Legal Practitioner with expertise in Corporate/Commercial Law and vast experience in Soliciting and Company Secretarial duties, Derin Prevail-Agbabiaka's over two decades of experience has had her work career span across banking and private practice. The practice of her legal profession began with a stint of litigation at Tayo Oyetibo & Co. (Nigeria) and subsequently into full-fledged corporate practice at the erstwhile Prudent Bank Plc (now Polaris Bank Plc) before she ventured into private practice. A member of the Nigerian Bar Association, she holds associateship of The Chartered Institute of Arbitrators (UK) and The Institute of Chartered Secretaries and Administrators (ICSA).
Derin's work experience has had her engage strategically with C-level Executives, Boards and Management of different companies, for which she has offered insights into Organizational Culture, Work Ethics, Work Dynamics and the Creation of Healthy Working Environments. With courses from the Lagos Business School on Judgment and Managerial Decision Making, as well as Positive Leadership in a Corporate World; she shares her leadership and strategic insights with Organizations she serves on. By virtue of her work profile, experience and well-honed administrative and leadership skills, Derin has been versatile in people management, recruitments, personnel engagement, conflict resolution, and general workplace management.
In obtaining her MBA (with specialism in Strategy) from The Edinburgh Business School of the Heriott-Watt University, United Kingdom; and with exposure and insights into knowledge from People Work & Organizations, Corporate Governance, Leadership, Delivering Projects, Strategic Risk Management, Developing & Executing Strategy and Economics amongst others; Derin is able to guide on matters in relation to planning, organizational behavior and optimal delivery, work relationships, engagement in the workplace, and making strategies work for the Organization.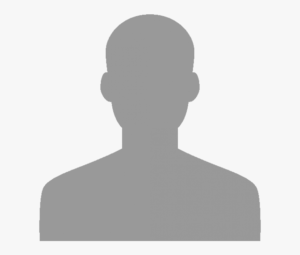 Majekodunmi Ajibola is a Chartered Stockbroker (ACS) with a B.Sc.degree in Actuarial Science, M.Sc. in General Management both from the University of Lagos. He also holds a Professional Diploma in Education (PDE).
He started his banking career with Prudent Merchant Bank Ltd where he rose to the position of Assistant Manager, Corporate Finance, in 1996. He joined Indo-Nigeria Merchant Bank Ltd in May 2000 where he was actively involved in the running and administration of its Unit Trust scheme – "The Indo – Nigerian Unit Trust Fund Scheme". He was instrumental to the participation of the Bank in the Edo State Bond Scheme (2000); a major bond issue for infrastructural facilities in the state.
Over time, Mr. Majekodunmi has worked in many Stock Brokerage firms including Portfolio Advisers Limited where he was an Assistant General Manager, Smadac Securities Limited, and between April 2014 and December 2015, he was the Managing Director and Chief Executive Office of Trustbanc Capital Management Limited where he had the opportunity to sit for the directorship individual sponsorship qualifying examination of Securities and Exchange Commission in April 2015 and came out successful in flying colours.